Excel Filters and Filtering (Special Offer)
Summary: Excel Filters and Filtering can show you how to get to the heart of the data you need. Increase your proficiency with Excel by taking advantage of this special offer.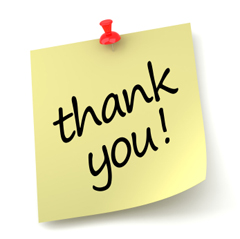 Thanks for ordering Excel Filters and Filtering.
If you want to finish your purchase, you can click here to continue your checkout.
However...
I've got a special offer for you, and I'm only making it because you are ordering Excel Filters and Filtering, presumably because you want to increase your skill in managing large sets of data. Another way you can do that (besides filtering) is through sorting. Excel allows you to easy and quickly sort data in just about any manner you can conceive.
Even though sorting data is a routine task in Excel, many people still don't have a firm grasp on how to use the program's sorting capabilities fully. Even those who have been using the program for years and years often get into a rut and fail to recognize or take advantage of the full sorting power inherent in Excel.
To make matters even worse, Excel's sorting tools can sometimes produce confusing results. You can banish the confusion by using Excel Serious Sorting to uncover all the nooks and crannies of sorting with Excel. These e-books discuss how you can use all the sorting capabilities provided in Excel, perhaps in ways you've never before considered.
There are four versions of Excel Serious Sorting available, depending on which version of Excel you are using. You can choose the version that is right for you:
Excel 2016 Serious Sorting
Excel 2013 Serious Sorting
Excel 2010 Serious Sorting
Excel 2007 Serious Sorting
Regardless of which version of Excel Serious Sorting you choose, you'll find that each e-book is organized into a collection of bite-sized "tips" that have appeared in various issues of ExcelTips. In preparation for the publishing of these e-books, the information in those tips have been carefully checked and updated to provide the latest information possible.
To get an idea of the value packed into Excel Serious Sorting, take a look at the complete tables of contents for each version:
Can't decide which version to get? Perhaps you use multiple versions of Excel or you are responsible for users who have different versions. If this describes you, then you really could benefit by having the Excel Serious Sorting Ribbon Pack. It includes all four versions of the e-books, for users of Excel 2007, 2010, 2013, and 2016. This special provides four versions of the e-book for the price of two versions. (See additional information below, in the ordering area.)
The Excel Serious Sorting e-books come in two formats—Microsoft Word and Adobe Acrobat—and you automatically get them both. Including both formats allows you to easily use the information in whatever format you desire. Both formats allow you to enjoy the following features:
The ability to view, search, and print the book.
Screen shots that illustrate what you see in Excel as you follow the step-by-step instructions.
The ability to select and copy sections of text, such as macro code.
Hyperlinks to internal content (in the book itself) and referenced resources on the Web.

If you want to use the Adobe Acrobat (PDF) version, you need to either have Acrobat or the free Adobe Acrobat Reader, version 5.0 or later. Many computer systems already have the reader installed. If you do not, you can get it free, directly from Adobe.
Excel Serious Sorting provides a valuable resource for focused information that can't be matched by any other single source or computer book. And our Ribbon Pack provides the absolute best breadth of information that you can find.
How much does this valuable resource cost you? Normally I sell each version of Excel Serious Sorting for as much as $27.99. Here's the special offer I have for you, however: If you decide to add Excel Serious Sorting to your order, you can get it for as little as $14.99 for a download, or a few bucks more if you want the CD-ROM.
I'm not making this offer to anyone else except those who purchase Excel Filters and Filtering, and I'm not advertising this offer to anyone else. It really is a special offer, just for you.
To take advantage of this special offer, click on one of the links below.
Description
Download
CD
Excel 2016 Serious Sorting
(special offer price)

ISBN 978-1-61359-414-8 (1.1 MB)


$19.99

$14.99

ISBN 978-1-61359-415-5 (79 pages)


$27.99

$20.99
Excel 2013 Serious Sorting
(special offer price)

ISBN 978-1-61359-412-4 (1.1 MB)


$19.99

$14.99

ISBN 978-1-61359-413-1 (80 pages)


$27.99

$20.99
Excel 2010 Serious Sorting
(special offer price)

ISBN 978-1-61359-410-0 (1.8 MB)


$19.99

$14.99

ISBN 978-1-61359-411-7 (78 pages)


$27.99

$20.99
Excel 2007 Serious Sorting
(special offer price)

ISBN 978-1-61359-408-7 (1.7 MB)


$19.99

$14.99

ISBN 978-1-61359-409-4 (78 pages)


$27.99

$20.99
Excel Serious Sorting Ribbon Pack
(special offer price)

Great deal! Four versions
(Excel 2007, 2010, 2013, and 2016)
for the price of two (you get two free).

ISBN 978-1-61359-416-2 (5.7 MB)


$39.98

$29.99

ISBN 978-1-61359-417-9 (315 pages)


$55.98

$41.99