Excel Serious Sorting (Special Offer)
Summary: Excel Serious Sorting shows you how to put your data into the order that makes best sense. Increase your proficiency with Excel even further by taking advantage of this special offer.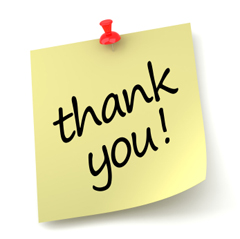 Thanks for ordering Excel Serious Sorting.
If you want to finish your purchase, you can click here to continue your checkout.
However...
I've got a special offer for you, and I'm only making it because you are ordering Excel Serious Sorting. Here's your chance to enhance your library and increase your "Excel smarts."
You know that Excel provides hundreds of worksheet functions that you can use to build formulas, modify data, and get just the information you need in a cell. Of all the worksheet functions available, few are more powerful, as a group, than the lookup functions. The functions in this group allow you to indirectly access information in a worksheet; they allow you to "look up" information based upon various parameters that you specify.
In total there are seven lookup functions provided in Excel: CHOOSE, MATCH, INDEX, OFFSET, VLOOKUP, HLOOKUP, and LOOKUP. While the number of functions may seem small, the power these functions provide you is anything but small. The lookup functions are some of the most misunderstood worksheet functions in Excel, but they are essential to understand if you want to master how your data is accessed in your formulas. Once you discover how to use these functions, you'll see numerous ways in which you can enhance your worksheets.
The pages of ExcelTips: Powerful Lookup Functions focus on scores of tips that can help you better understand not only what lookup functions are, but how to use them in real-world scenarios to improve the calculations you must do in your own workbooks. All the information related to the lookup functions is included in one place. Just take a look at the comprehensive table of contents.
Many people consider Excel's lookup functions, by their nature, to be an advanced topic. Even so, the tips in this book are written so that even the most novice of users can understand how to use the functions. Indeed, there is plenty of information here for a broad range of readers.
ExcelTips Powerful Lookup Functions is provided in two formats: a Microsoft Word document and an Adobe Acrobat (PDF) document. You don't have to decide which you want, however; both versions are included. In these formats you enjoy the following features:
The ability to view, search, and print the book.
Screen shots that illustrate what you see in Excel as you follow the step-by-step instructions.
The ability to select and copy sections of text, such as macro code.
Hyperlinks to internal content (in the book itself) and referenced resources on the Web.

Since the electronic book is provided in Adobe Acrobat (PDF) format, you need to either have Acrobat or the free Adobe Acrobat Reader. Many computer systems already have the reader installed. If you do not, you can get it free, directly from Adobe.
ExcelTips: Powerful Lookup Functions is immediately usable by all Excel users; the information it contains has been tested with Excel 2007, Excel 2010, Excel 2013, and Excel 2016. Whatever version you are using, ExcelTips: Powerful Lookup Functions provides a valuable resource for focused information that can't be matched by any other single source or computer book.
Description
Download
ExcelTips: Powerful Lookup Functions
(for purchasers of Excel Serious Sorting)

ISBN 978-1-61359-364-6 (1.7 MB)


$24.99

$18.74
Remember—this is a special offer made only to purchasers of Excel Serious Sorting, and only at the time of purchase. I thank you for all your support!